A world class, iconic venue which is steeped in history and situated in the heart of Glasgow's Merchant City just minutes from George Square, Royal Exchange Square and the famous Glasgow Style Mile.
There are five floors of beautiful architecture with a variety of rooms and spaces catering for endless opportunities and possibilities. All of which have been installed with state of the art facilities to accommodate for every need of our customers.
The grand entrance and welcoming reception lead to the iconic dome in Teller's Bar & Brasserie, which is famed for its intricate architecture and has become a must see for visitors to the city, this is the heart of the building and the business.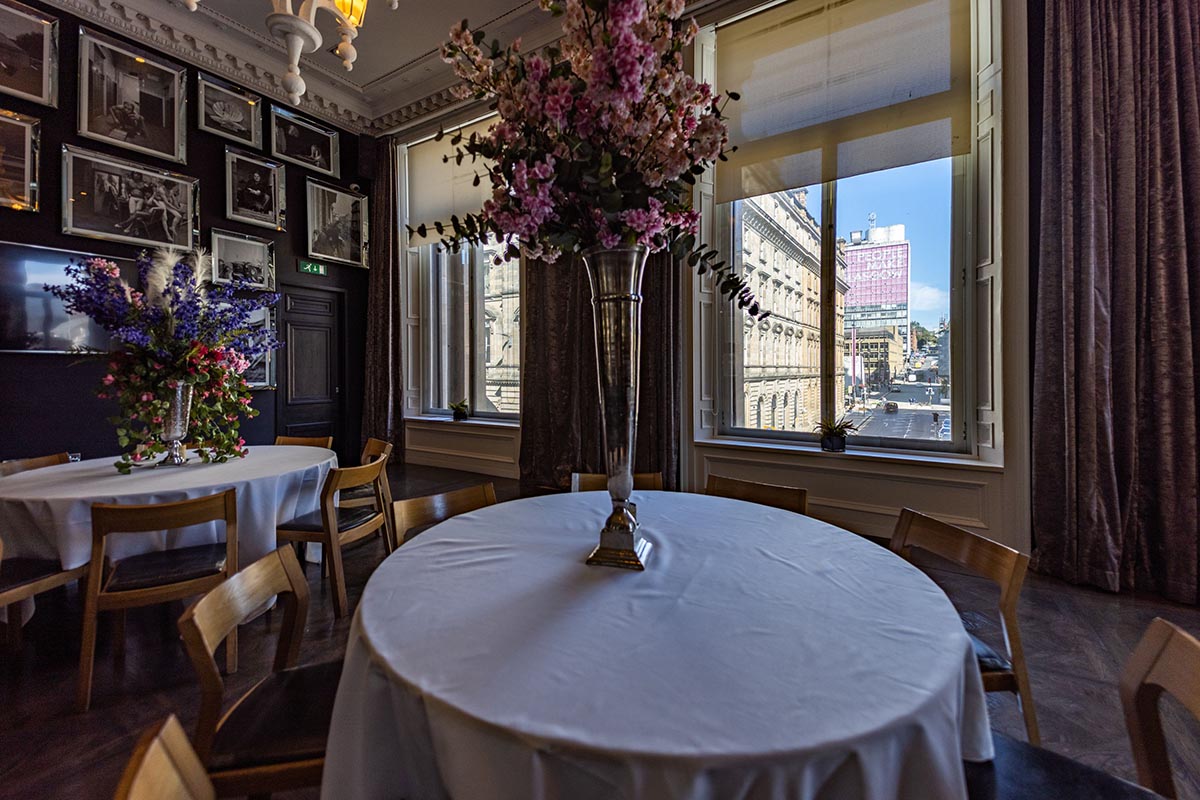 Adjascent to Charlie Parker's, this room has views of Ingram Street and beyond to George Square, and floor to ceilings windows filling the room with natural light.
Exceptional Private Events
The Flying Scotsman is a brand new concept, housed within the award winning Corinthian Club. With all the architectural elegance you can expect from one of Scotland's most breath-taking venues, this new flagship space features a vaulted auditorium, overlooking balconies, and private dining rooms. So what will we be known for? Exceptional private events, show stopping weddings, and unique private celebrations.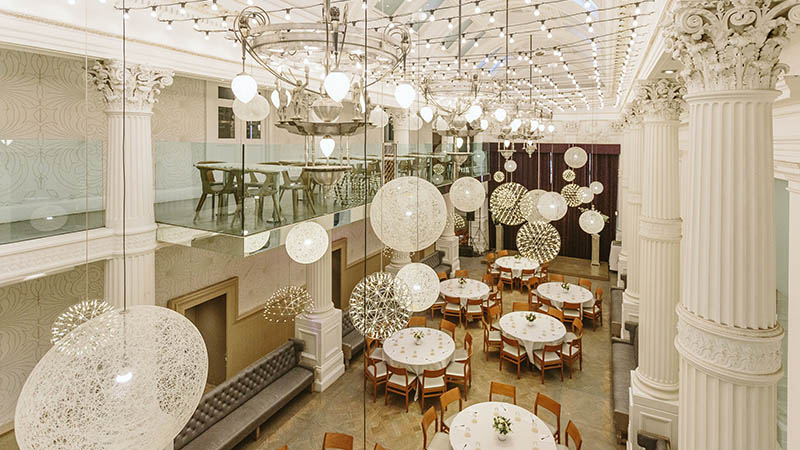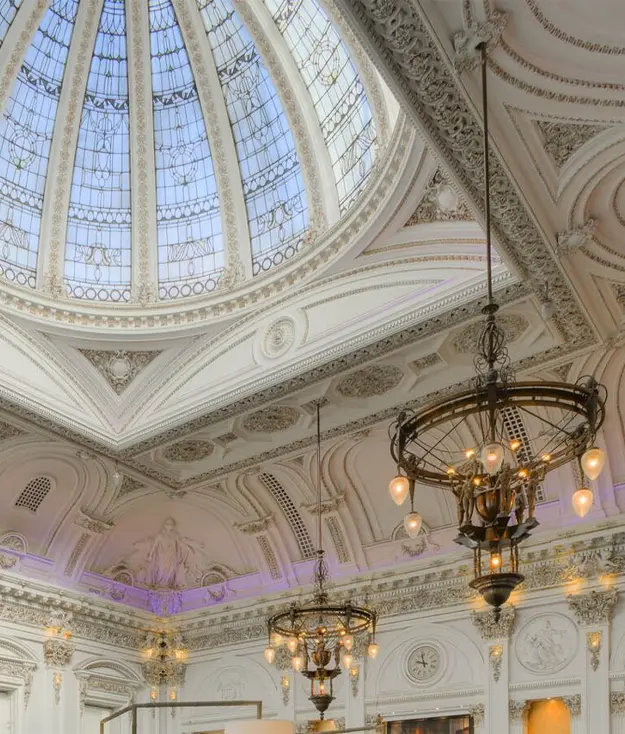 The jewel in the Corinthian crown, Teller's Brasserie serves premium quality food and drinks in spectacular and eye catching surroundings with a first class service.
Teller's Brasserie is the jewel in Corinthian's crown and caters for a wide variety of clientele who are looking to relax over a bottle of fine wine, enjoy a business lunch, catch up over an afternoon tea or indulge upon our a la carte menu. At the weekends in particular there is a large demand for champagne and cocktails with our booths regularly booked in advance.
In the cavernous space below The Corinthian Club, something special has found a new home. THE CLUB is a luxurious labyrinth of booths & nooks arranged around a packed dancefloor, set underneath a blanket of "stars".
Open every weekend, this is the place to be for smart champagne cocktails, classic drinks, and a carefully curated selection of spirit bottles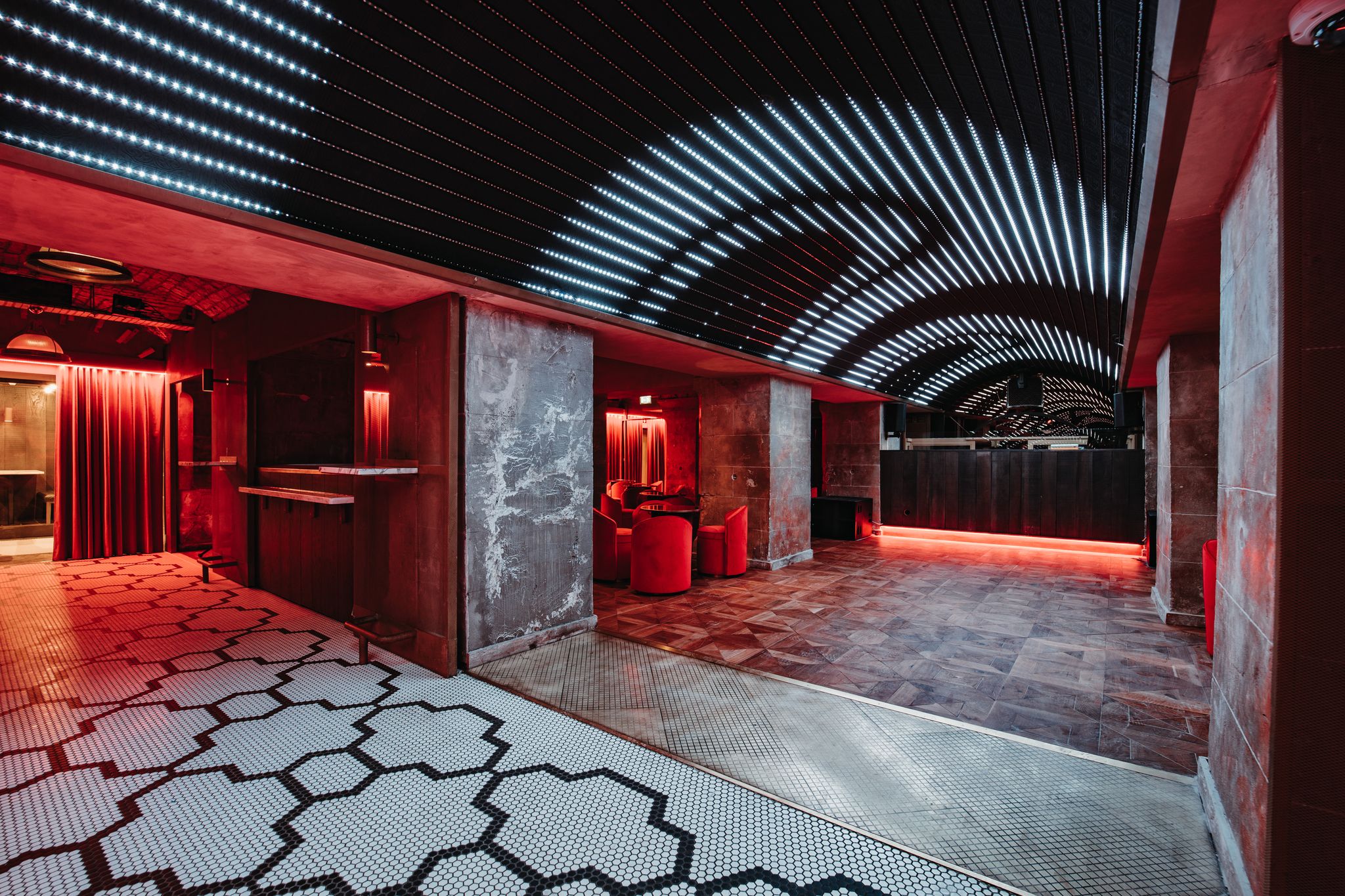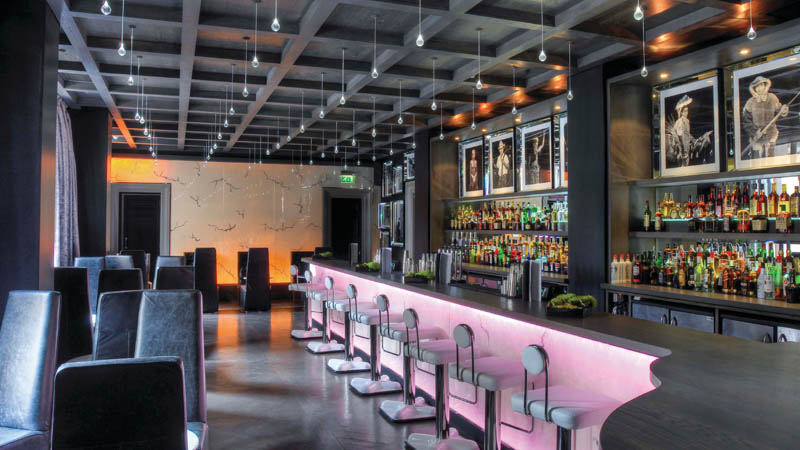 Charlie Parker's, recreated in homage to the infamous Glasgow institution, plays host to live music, pianists and late night drinks so you can enjoy sipping on one of our fabulous cocktails.
Ciroc Pink Bar has a bespoken design to accommodate all forms of retail events, including fashion shows and product displays. This beautifully, glamorous room sits at the front of the building and sets the appeal within the heart of Glasgow's 'Style Mile'.
Soak up the sunshine from the comfort of our rooftop terrace.
Enjoy a selection of exclusive Fettercairn cocktails from our stunning rooftop or sit back and relax in one of egg chairs in our tropical oasis inspired by the flavours of Fettercairn 12.